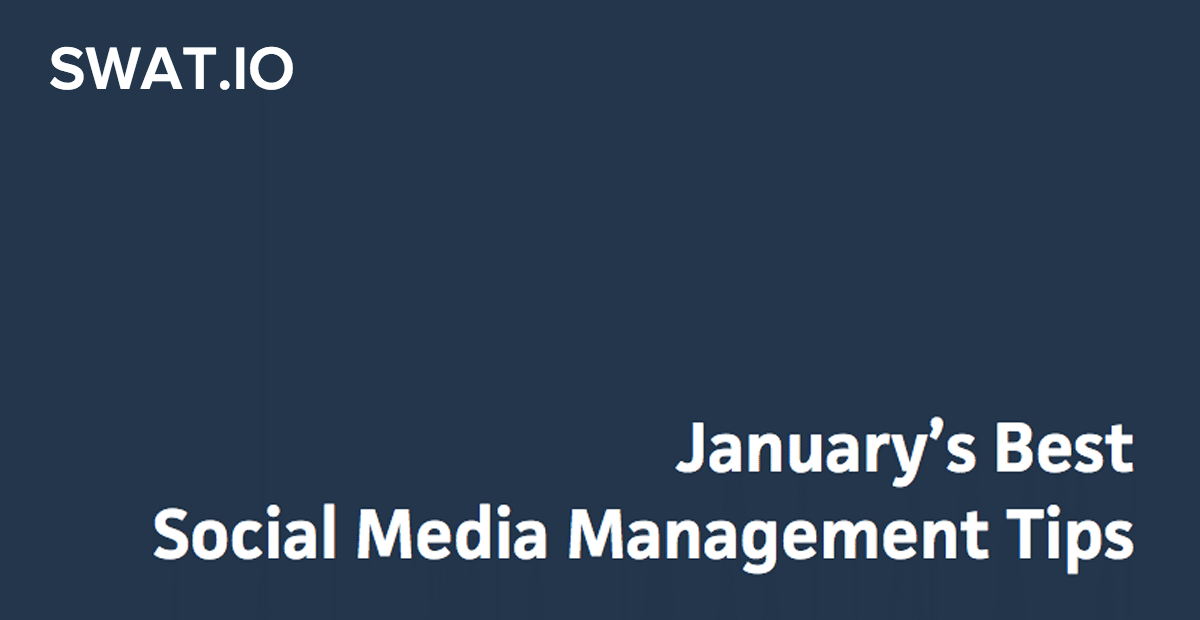 January's Best Social Media Management Tips
The most valuable social media management tips as we step into 2015
New Year's Eve is over. January is also over. Has social media taught us anything in the first month of the new year? And if it has, are the tips worth being cherished and mentioned in our personal social media "bible"? We'll let you be the judge of that. Here are our personal picks of the month:
Know Your (un) happy customers, by Forbes
A few years ago, customers used to pick up the phone if they wanted to complain about a brand's products or services. They dialed a standard number, waited for a couple of minutes and then explained the whole story to a customer service representative. Ideally, the latter would come up with a solution.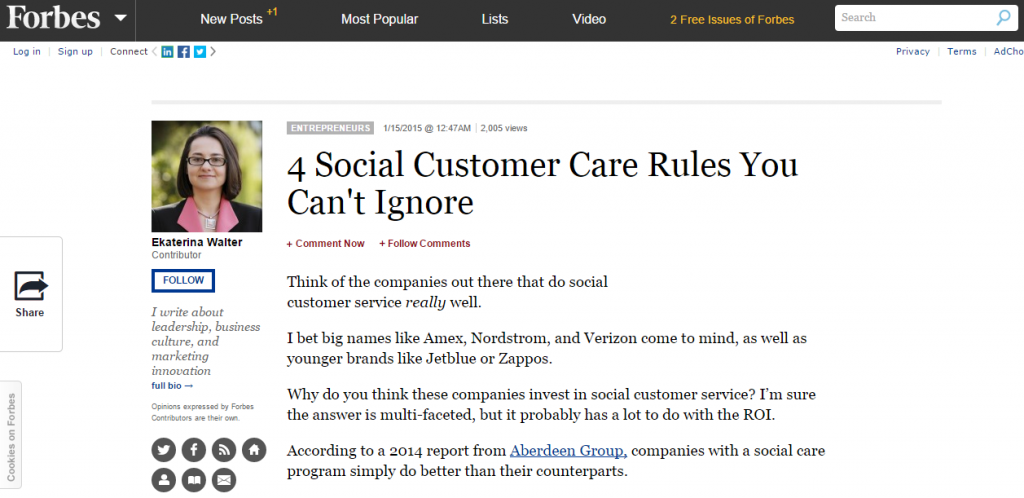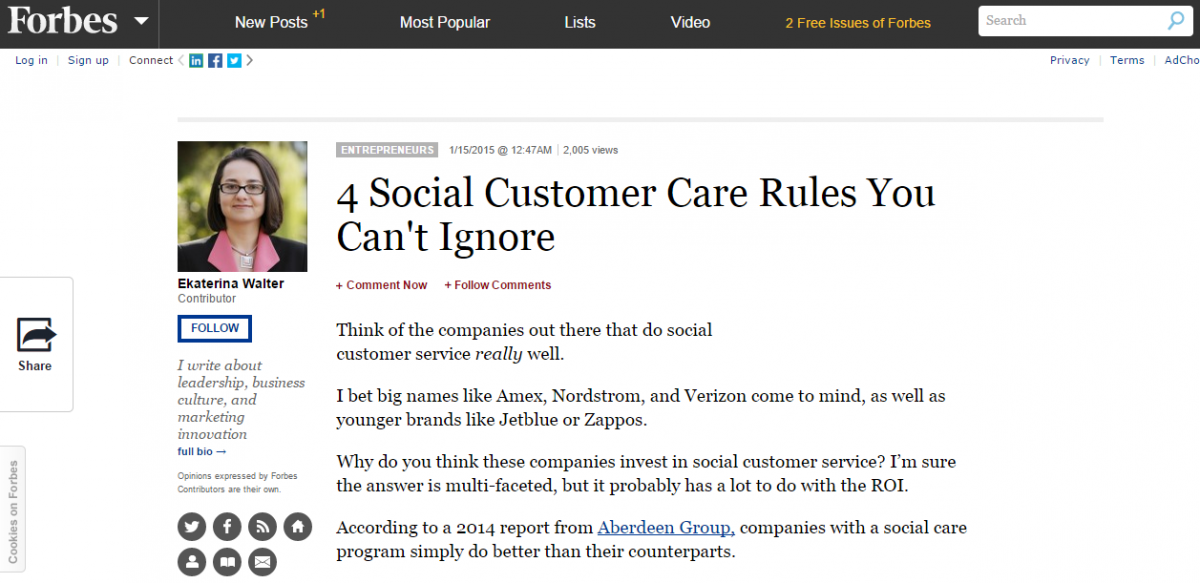 Nowadays, social media makes it almost impossible for brands to neglect customer complaints since everything is out there for everybody to see. Who can afford leaving the issues unattended? The challenge, especially for large companies, is being aware of these comments or conversations in the first place and provide resolutions in the shortest amount of time.
Regardless of the type of technology used, make sure you have access to well-organized monitoring dashboards. These will prove to be of extreme value for brands managing inbound conversations across multiple accounts. With the dashboards aggregating your brand mentions at a macro-level view, companies will be able to monitor everything that is being said about them across multiple social media channels.
Also remember that social listening is of utmost importance. When done properly, it can actually help your company anticipate and deal with delicate situations before they escalate into a crisis. Want to get to know more about your customers? Move over to Forbes!
Find out who's unfollowed you on Twitter, by HubSpot

If you're interested in finding out who's actually unfollowed your Twitter account, try using unfollowers.com. This tool is very useful, especially for brands that are in the process of building their Twitter presence and are trying out different approaches in what concerns voice, posting time and so on. If influencers in your industry as well as other relevant people are unfollowing you, then it's pretty clear that something must be changed in your Twitter strategy. Read the whole article in HubSpot!
Make sure your team stays on top of social customer service with a Ticket Inbox, by Swat.io
Staying organised is mandatory when handling social media. The better organised your team is, the happier you and your customers will be. An organised team is fast and efficient, providing immediate and personalised answers to customer messages and complaints. The ticket inbox aggregates all community activity, customer requests, complaints etc. in one place and across all your social media channels, with a simple way to forward/assign tickets to members of the team.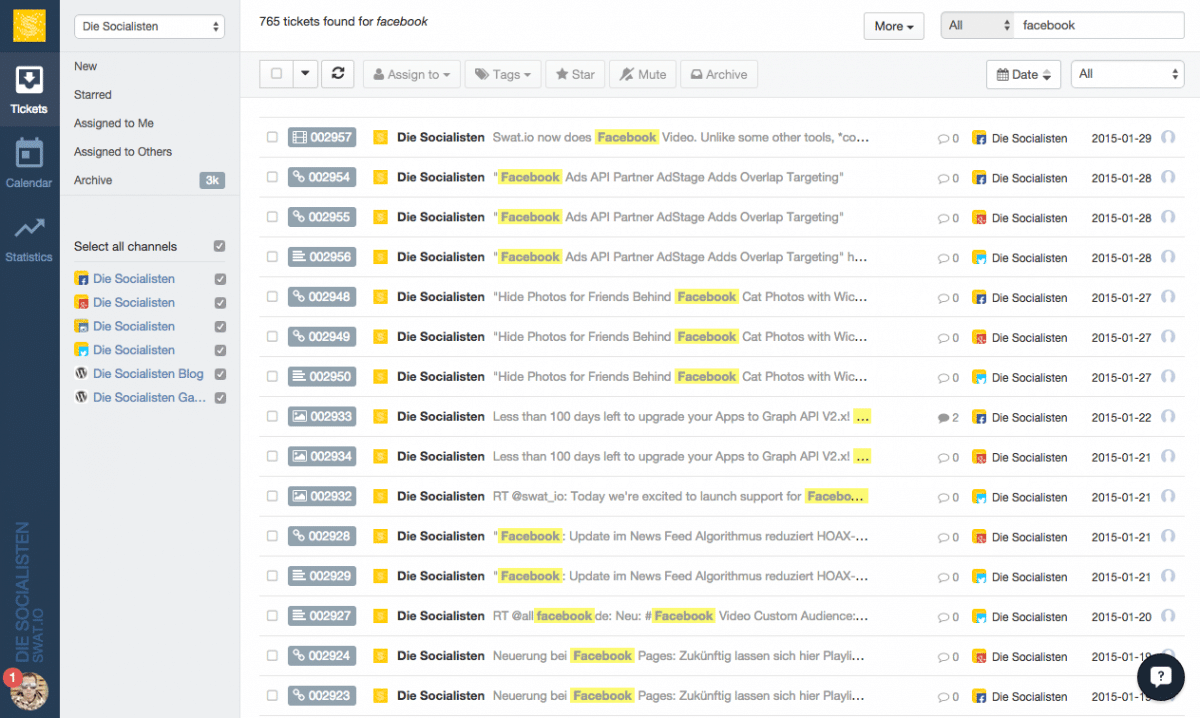 Agencies dealing with multiple clients often face chaotic situations if team members don't have a clear picture of who does what and when. With the ticket inbox, team members know exactly what their tasks are. No more confusion there! What they need to do is go through the tickets assigned to them to process and solve them. It's as simple as that! Tickets can also be discussed internally within the team – with the possibility to also involve clients. This provides enhanced transparency and clarity for all the parties involved while also reducing the time spent in skype calls or meetings to clarify certain issues.
Lastly, the inbox enables you to manage all social media messages within the team, by ticketing and assigning tasks, while simultaneously keeping an eye on the whole process and on the whole social media team. Want to know more about Swat.io's ticket inbox?
Stay on top of social customer service with our Ticket Inbox!
Efficient Social Media Communications With Swat.io
Relationships are a two-way street, by Entrepreneur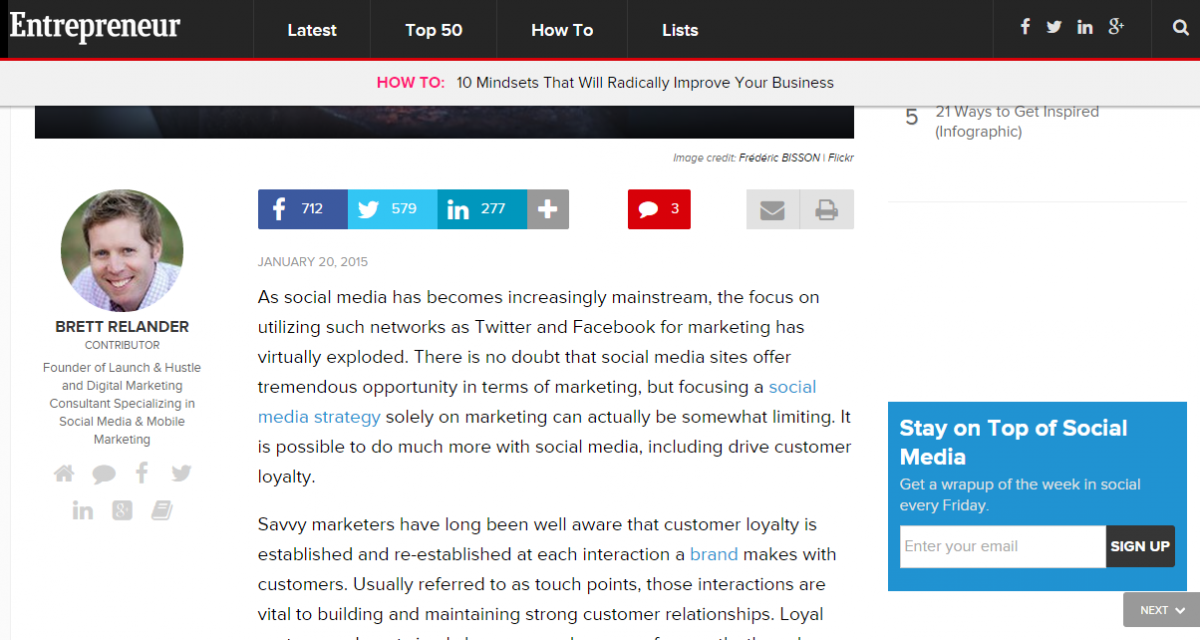 This is based on the principle that you need to give in order to receive. And this is very true when dealing with social media. In order for your fans to like and share your posts, you must first take the time to like the photos your fans share on their social media accounts. Don't be afraid to make it personal! The truth is that, in a mutually beneficial relationship, your fans are more likely to share your content. This way, you drive engagement, build customer loyalty and reach the desired exposure at the same time.
If you want to increase your exposure to potential clients, you may consider partnering with complementary brands for giveaways and to share educational information and valuable pieces of content. The move will also drive continued loyalty to your brand! Find the whole article on Entrepreneur.
Build a community and inspire action, by WordStream
Everybody wants to have a large number of followers. However, that number becomes irrelevant at the end of the day when what really matters is the number of people who interacted with your content. It's all about building a community and increase engagement with your current and potential followers.

The advice here is to stop selling your soul to gain followers and create engagement instead. One way to do is to insert personality and humour into your brand while also taking the time to take part in conversations directly with your followers. You should also find creative ways to keep them curious and create valuable content and powerful social media campaigns. More over at WordStream.
Combine visuals with hashtag campaigns, by Social Media Examiner
Hashtag campaigns are very useful when you want to encourage fans and followers to create and share content around a particular topic. They play an important part and have a lot of potential to increase the number of people talking about your brand.

Visual posts designed specifically for your brand's hashtag give a certain identity to your campaign on social media channels. Visual posts are a great way to kickstart your campaign since they are more likely to be shared than text posts. Learn more at Social Media Examiner.
Keep the same name, profile, pic, imagery, and look across your social profiles, by Buffer
Take a closer look at your social media profiles. Do all of them look consistent?
Reserve your name on all social channels. Use Knowem to enter your desired username and see its availability on over 25 of the most popular social channels. Once you see the results, feel free to reserve your name on any social network. Remember to use a consistent name on all channels.
It's also important to use the same profile photo across all channels. While building your brand, this will help you create a memorable impression on others. Use a IFTTT recipe to get your profile photos synced up between different channels. But it doesn't stop here! If you want to learn how to optimize your social media channels in terms of headline, bio and a consistent design look, read the whole article over on Buffer!
And that's about it for this month! Can you think of other social media management tips you've stumbled upon recently? Please share them with us in the comments!