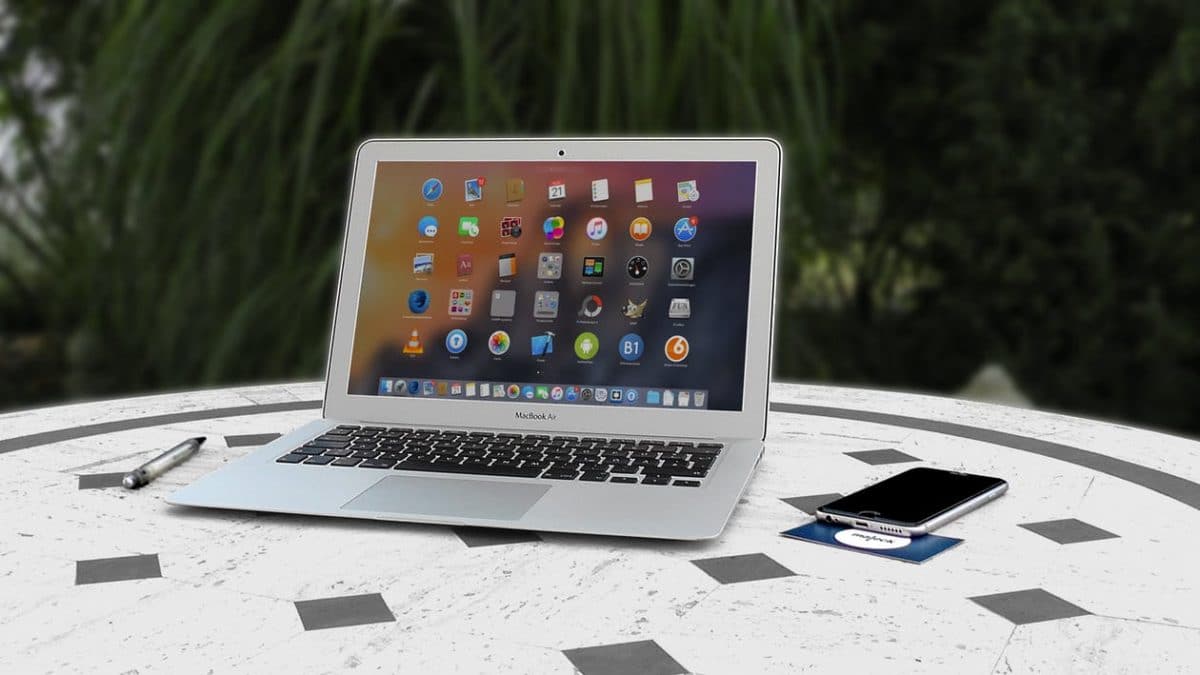 Social Media Updates You Might Have Missed in the Summer of 2017
This summer has brought exciting updates in the social media environment. With Facebook fighting off fake news and Instagram upgrading Instagram Stories with video replays, there's no doubt that things are changing.
Social media, as a digital marketing medium, is susceptible to recurring modifications because with every new update there's a new opportunity for you to improve services provided to your target audience.
In our newest blog post, we'll talk more about some of the most important social media updates you might have missed this past summer.
[June 20] – Instagram 24h-video replay
After introducing live video streaming and Instagram Stories last year, Instagram came out with a new feature this past June: the 24-h video replay feature within Stories. Instagram's new feature lets users share their Story for another 24 hours; before disappearing for good.
When your live broadcast comes to an end, a "share" button appears at the bottom of your screen. If you share the video, it becomes available for another 24 hours. If you don't want to share it, you can discard the video.
The 24-h video replay allows users to assess likes and comments from people during the replay phase, as well; not just during the live broadcast. The total number of viewers include people who watched your video live, as well as those who watched the 24-h replay within Instagram Stories.
Instagram is on a roll this year. Recently, it jumped from $200 million in April to $250 million users in June. The recent change is meant to encourage more users to use Instagram Stories to go live, and to extend the lifespan of their precious memories for another 24 hours.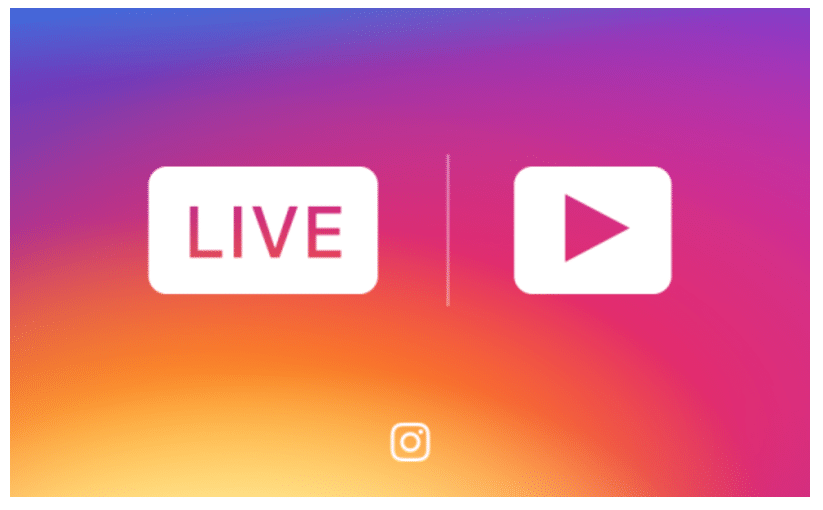 [June 27] – Facebook Link Preview update
At the end of June this year, Facebook announced the deprecation of a much-appreciated feature: the ability to preview snippets (title, description, image) for link posts. The change went live on July 18th. Facebook highlights:
"Allowing modification of link headlines and images when sharing posts has provided a potential vehicle for malicious users to misrepresent underlying link content, and hence Facebook is removing the capability."
The initial intention to put an end to fake news was laudable. However, the change took publishers by storm; especially those using third party social media management tools, such as Swat.io and others.
Until further notice, Swat.io is not affected by the change. You can still use it to manually override title, description and features image for link posts when scheduled to be published on Facebook pages. We did a detailed blog post where we tried to answer all questions you might have regarding the update.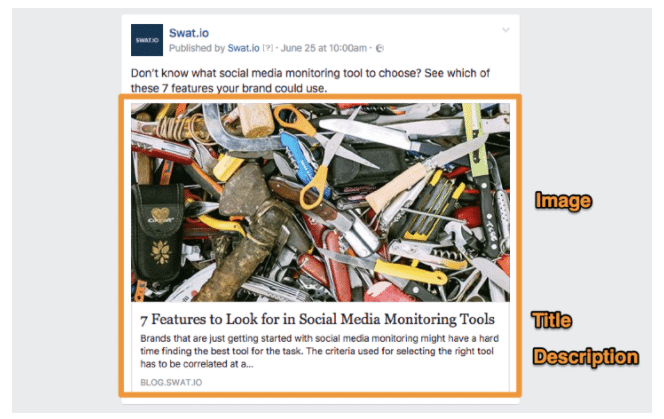 [July 11] – Facebook tests more ads in Messenger
After experimenting with ads in the home tab of the messenger app in Thailand and Australia since January, Facebook announced monetizing Facebook Messenger at global scale over the next couple of weeks.
By expanding current tests, the new ads could be featured as a carousel or single image; and they'll appear in the app's home tab. With over 1.2 billion people using Facebook's Messenger app, the goal is to monetize both Messenger and What's App; and compel users to interact with brands and businesses more naturally.
Companies will also be able to introduce sponsored messages; users will receive these paid messages only if they had previous interactions with the company.
Coming up next, we have Twitter's automatic Tweet promotion service. Keep reading to find out more.
[July 28] – Twitter tests a $99 monthly automatic Tweet promotion service
Twitter has exciting updates to share as well. In an attempt to expand its pool of advertisers, it announced that it will begin testing a premium subscription plan. The goal is to help small businesses get a power boost from their tweets.
Twitter plans to introduce a monthly subscription plan of $99. The aim of the update is to allow inexperienced businesses in the online marketing environment to set up ad campaigns on the platform without in-depth knowledge of social media marketing.
At this point, Twitter is testing the beta version of the automatic promotion service with a selected number of accounts. The goal is to target small businesses and individuals, and not big brands. The monthly plan will also include analytics for each campaign; for assessing reach, follower count, and engagement.
In theory, Twitter's concept for the upcoming paid service sounds promising. At this point, only participants that have received an invitation can try it out. The first 30 days are free; afterward, the price for the subscription will be $99/month.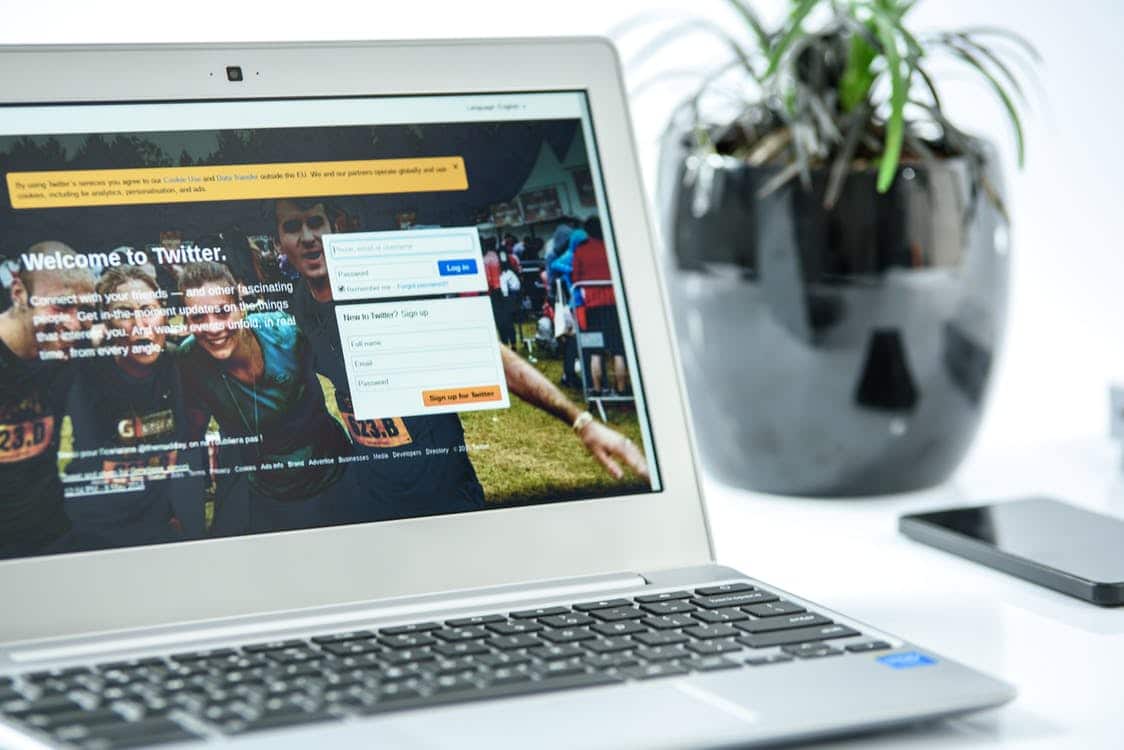 Efficient Social Media Communications With Swat.io
[August 4] – Facebook tests a "go live" feature from Facebook Camera
Facebook is looking to spice up its "go live" feature introduced in 2015. A new update is currently being tested, allowing some users to "go live" from the Facebook Camera.
Users that were selected for the test run will have 3 tabs at the top center of their Facebook Camera: Normal, GIF, and Live. Clicking the live tab unveils a camera icon for video live streaming; or a microphone for audio live streaming.
The new update will allow users to go live from their Facebook Camera; alternatively making their broadcast into a Facebook Story. "Facebook's Live Story" feature looks more like a clone of Instagram Live introduced a year ago. Its aim may be to bring all of the platform's camera-related features on a single screen.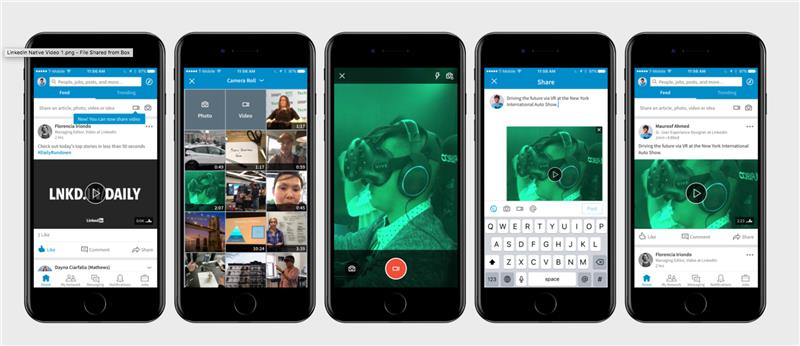 [August 22] – LinkedIn launches video uploads
LinkedIn had some exciting news to share earlier this August. The platform recently introduced LinkedIn videos; a new feature aimed at streamlining how LinkedIn members share information about their work and personal interests; as well as provide career insights.
LinkedIn's newest video update can be leveraged to kick-start conversations and share ideas; compelling members to interact with followers on a personal level. After posting a video, they can inspect audience insights: check to see which companies looked at their video, check view count, likes and comments.
In the long term, these insights could be used to reach out to a broader audience; and compel members to connect with people and companies that interest them the most. LinkedIn video may not be available for all users. Some don't have access to the feature, yet. According to LinkedIn, the update will roll out to everyone at global scale over the next couple of weeks.
The Art of Social Media Content Creation
Download our eBook and learn how to plan, create and distribute your social media content while measuring its effectiveness on your relevant social media channels. To ensure you don't miss out on any big social media content trend or best practice, we've also included interviews of 5 experts in this field. Find out how to master the art of social media content creation using the latest available tools and determine what type of content makes your audience tick!
Conclusion
It's been a stormy summer in the social media world! With nearly every day that goes by, a new feature or a new update pops up. There's no one-size-fits-all strategy on social media. What you should do is keep an eye on the changes; accept, and implement them to improve your strategy.
We've introduced to you the 6 most important social media updates of the summer. All of them are meant to refine your strategy. The sooner you adapt to the new changes, the better chances you have to craft unique campaigns that are appealing, original, and different than what we see today on social media.
Can you think of any other important update we might have missed? Leave a comment below.