10 Social Customer Service Tips
Providing effective customer services is one of the most challenging tasks for companies, especially with the rise of the internet. Everything is there for everybody to see. If brands fail at handling customer complaints, their reputation will suffer significant damage.
What can managers and customer service representatives do to make their clients happy even in the midst of an unpleasant situation? Let's take a look at some of the most valuable tips given by the pros.
1. Make sure your employees are happy, by Inc.
The first question you should ask yourself is: who has the most contact with your customers? That's right, your staff! Dissatisfied employees will never be the ones delighting your customers. Therefore, it is crucial that your team members are your biggest and most enthusiastic fans. That enthusiasm will radiate to your customers as well as the many other people they meet when they're not at work. Always remember that happy employees have the power to turn customers into brand evangelists.
In order to achieve this, you may want to start by hiring those people who will fit into your culture and believe in the company's values. Read the whole story on Inc.
2. Give upgrades, discounts, or random rewards, by Kissmetrics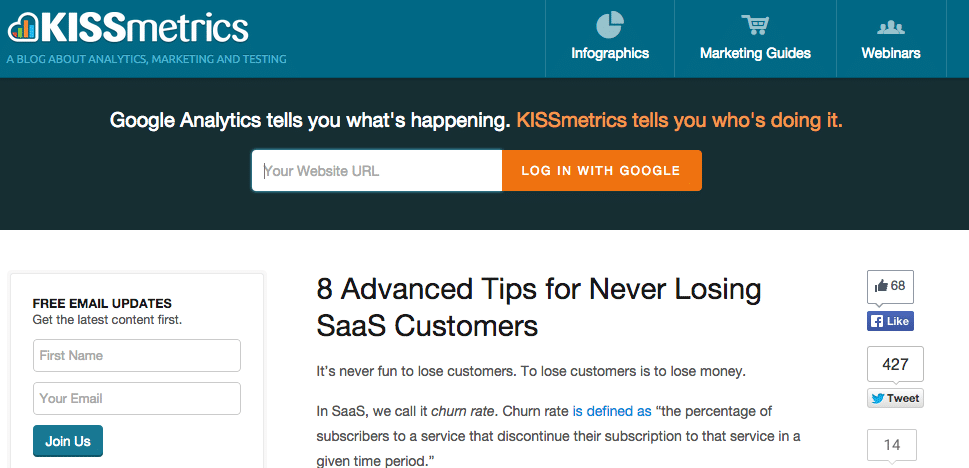 One way to increase your customers' satisfaction is to surprise them from time to time with free upgrades, discounts or different types of rewards. As a matter of fact, researchers have discovered that when waiters gave customers a small gift, tipping was on average 23% higher for customers who were surprised by the gesture.
Kissmetrics also provides a few examples of surprises that SaaS companies could offer to their customers. The idea is to choose something that is relevant to your product and, at the same time, make it meaningful. Some options would be:
Free features
Extra storage
One free month
A percentage discount for a year
You can find other customer service tips from Kissmetrics here.
3. Provide immediate replies to customer queries on social media, by Swat.io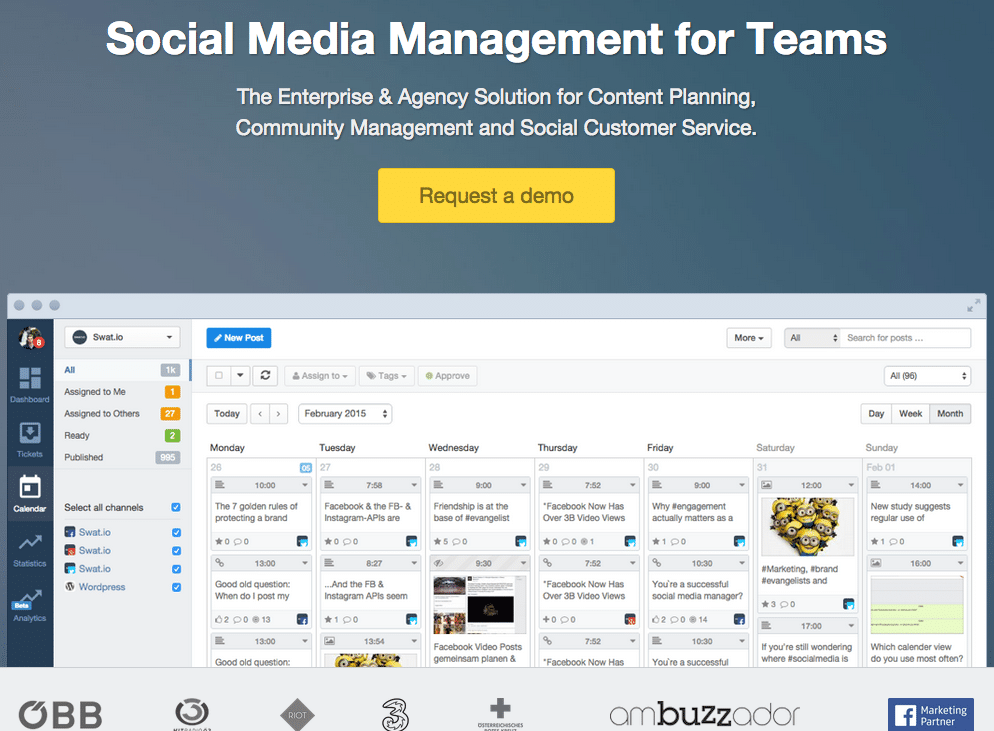 Being there for your customers is a sign of caring and, ultimately, a sign of respect and consideration. Providing around-the-clock presence is challenging but your customers will reward you for it.
Then vs. Now: Learn in our free eBook how social media changed the way in which businesses handle customer relationships!
Social Customer Service – The Essentials
Social customer care is quickly becoming a company-wide approach that involves all departments and a common social media engagement strategy. Is your business up for the challenge? Download our eBook today to find out!
It's very true that, when handling multiple social media channels, it's hard to provide immediate replies to customers' questions on each channel. In order to be able to do that and speed up the processes, you may want to use a social media community management tool with a ticket inbox. It will save you precious time!
The ticket inbox aggregates all community activity, customer requests, complaints etc. in one place and across all your social media channels, with a simple way to forward/assign tickets to members of the team. By setting email notifications for new comments/ replies/ complaints, you make sure that urgent matters receive immediate attention and there are no displeased customers.
4. Add context to a conversation, by Social Media Today
Every customer has his/ her own problem and expects to receive a personalised response or solution. That is why companies need to find ways of integrating information about each of their customers and use it in order to customize conversations and make them more relevant and unique.
It would be ideal if brands could identify and acknowledge their customers' issues by scanning through their profiles. Archived information of previous interactions can help put each new question in a certain context. Creating complete profiles of customers can actually help brands make better sense of future interactions and rapidly solve their customers' problems. Read the rest of the tips on Social Media Today's website.
5. Avoid canned responses, by Econsultancy

Traditionally, customer service teams used pre-established scripts to deal with customer complaints scenarios. This type of approach does not trigger any positive effect on social media. Customers just hate canned responses which make them feel part of an obsolete and tedious process.
If companies need to provide replies to several queries dealing with the same issue, the advice is to spice up their replies with words and phrases that show they're writing it in person and that they care. Find out more on Econsultancy's website.
6. Consider the feedback you receive from your customers "free customer service consulting"–this info is of great value, not an interruption of your day, by Forbes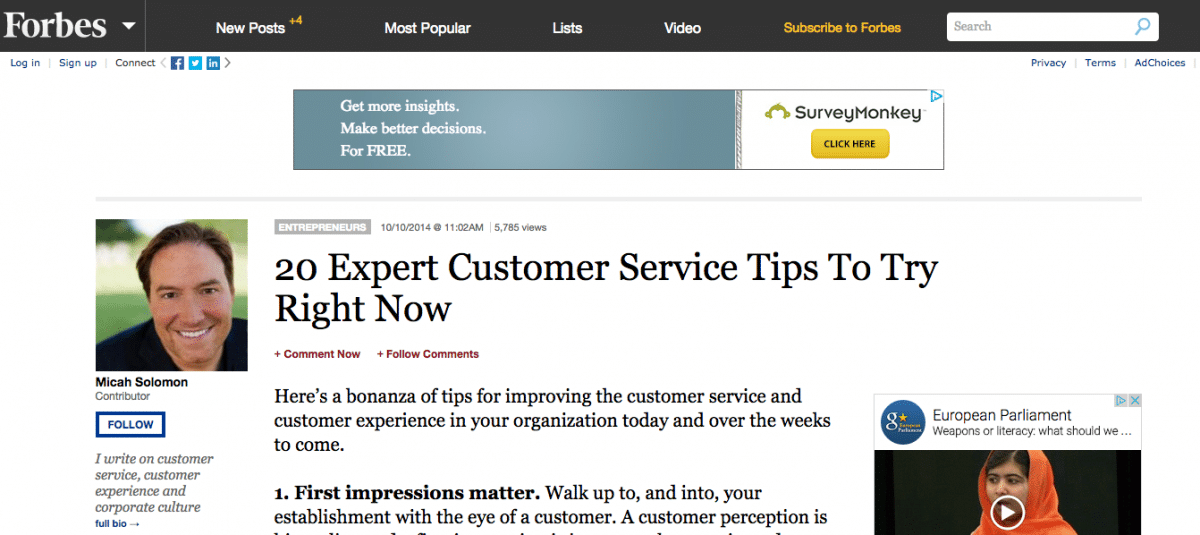 Customer feedback is priceless! Always remember to include in your market research what people are saying not only about you but also about your competitors. Use a social media marketing management system to help you with the investigation via various social media channels. Study the most common reasons for people choosing another product over yours and use this feedback in order to improve your product in accordance with your customers' needs.
One important customer service tip would be for representatives not to store their surveys somewhere and then review them at the end of the month. Scanning them right away helps you see who needs to hear from you NOW. Read the other 19 tips on Forbes.
7. The element of understanding, by Entrepreneur

Another customer service tip has to deal with empathy. Hire those people that can manifest empathy, if you want to provide outstanding customer service. Also, don't forget about the trust factor. It is one of the most important elements in client – business relationships. Trust triggers customer commitment, loyalty and word-of-mouth advertising.
Last but not least, train your customer service representatives as great listeners and solution-oriented problem solvers. This will ensure that customers' questions and concerns are taken seriously and are effectively addressed. Learn more by reading the full article on their website.
8. Give your customers a way to provide feedback, by SurveyMonkey

Regardless of how proactive your customer service representatives are, they will never be able to get in front of every customer issue. That is why it advisable to create an easily accessible way for customers to give feedback regarding their experience be it good or bad. Your options range from a phone survey at the end of a service call, a form on the "Contact Us" page of your website or your social media channels. Remember never to delete any comments on social media! Read the rest of the tips here.
9. Should you start with the good news, or the bad news? It depends. By HubSpot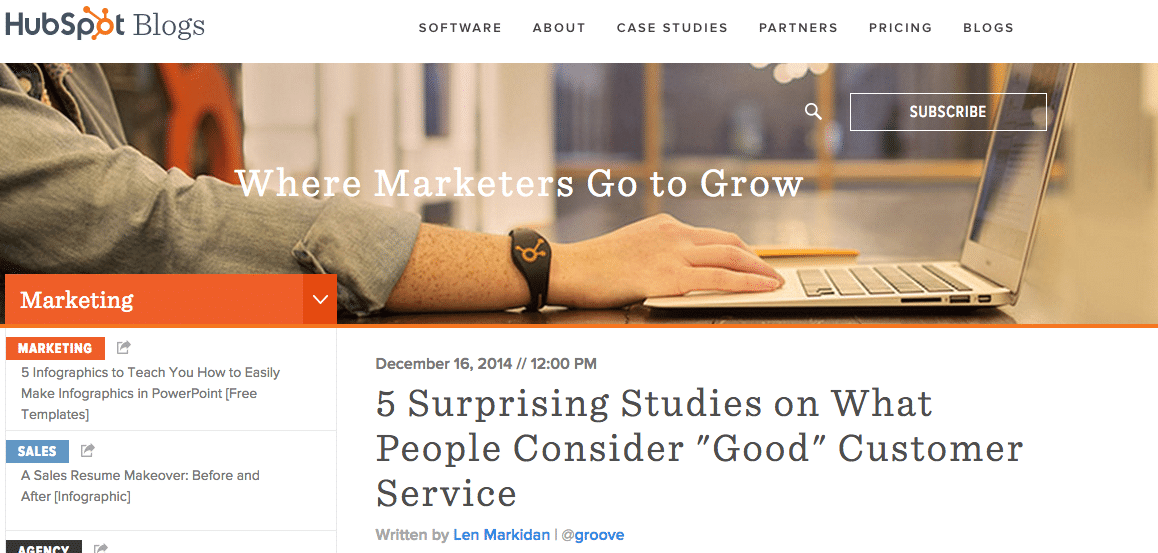 The old cliche when someone asks whether you want them to start with the good news or the bad news can actually make a difference. The order that your customer service representatives choose can impact the way your customers feel and react.
After testing the order in which they delivered news to subjects, Researchers at UC-Riverside concluded that people who were given the bad news first were more likely to feel better about what they were told, while people who were given the bad news last were more motivated to act on the news. Therefore, order does matter! Other interesting findings are available on HubSpot's website.

As we all know, it is advisable that we don't bring work home and vice versa. This also applies to customer service. When running into a negative encounter with a customer, it's important to keep your calm, help the customer and not take that negative energy to the next customer. You have to go into every conversation with a clear head, or else you'll make the conversation more negative than it needs to be. Every customer needs to be treated differently, in accordance with his/ her queries. Read here other things that you need to know if you're working in customer service.
These were our ten picks for customer service tips given by the pros. If you know of any other that may come in handy, please share them with us in the comments.
You're not a Swat.io user yet and would love to try our features for better social media management? Start your free trial now!
Efficient Social Media Communications With Swat.io