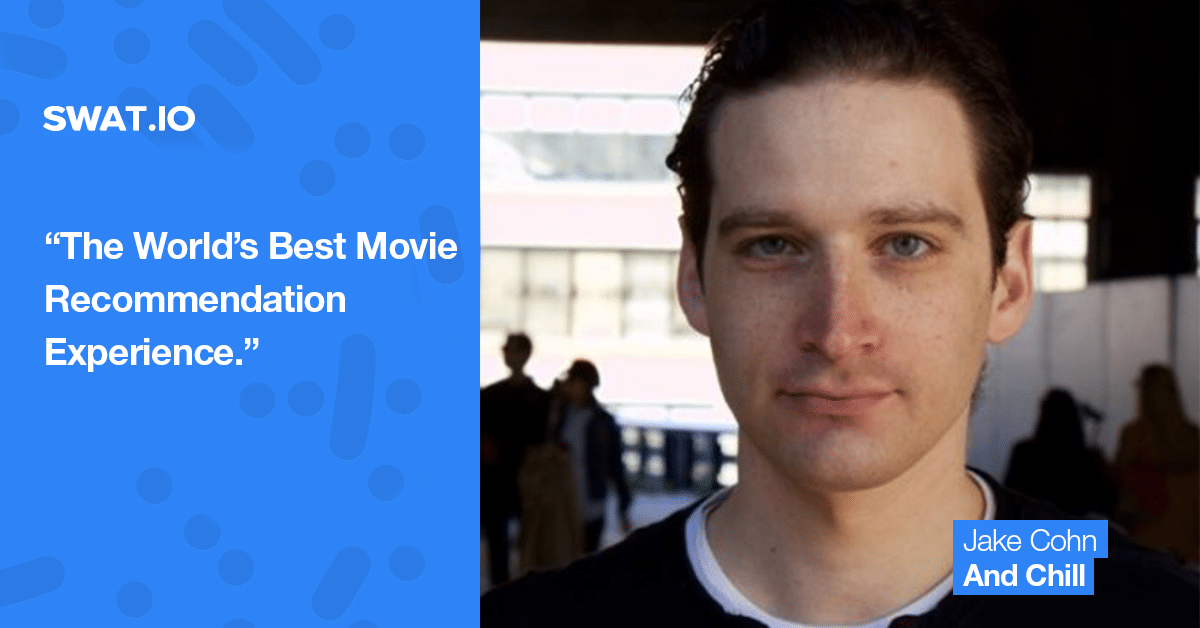 Jake Cohn, And Chill: "The World's Best Movie Recommendation Experience."
Since publishing our ebook Chatbots – Conversational UI and the Future of Online Interaction earlier this year, we've had a great chance to dive deeper into the bot ecosystem and continue the conversation with entrepreneurs, developers and countless influencers. I was especially happy to get in contact with Jake Cohn – maker of "And Chill" , a movie recommendation bot I actually ended up using regularly. When Jake offered to share his insights on building a single-purpose, consumer-oriented chatbot, I was more than happy to sit down with him for a quick interview – enjoy!
Chatbots – Conversational UI & the Future of Online Interaction
Download our eBook and learn about the history of chatbots, the most relevant messaging platforms, innovative use cases and best practices from international companies. We've included interviews with 5 experts in chatbots and conversational UI. Find out how chatbots are changing online interaction for both individuals and businesses!
1. Let's start with some background on yourself. What's your professional backstory, and what have you been doing before launching "And Chill"?
Hey Michael, thanks so much for having me! Very happy to be a part of this.
I've been immersed in the tech world for many years now, focusing on experience & operations. I was lucky enough to start things at Google. They brought me on as a contractor when Google Drive was first released. Drive was scary for the mainstream in the beginning. Documents were magically syncing across devices, and you as a user weren't telling them to do so. I talked with tons of initial Drive users, heard their experiences with the product, and went to the team with suggestions of how to make all users feel more comfortable and empowered when using Drive.
I was then asked by WunWun to come on and run their Operations. WunWun was one of the first of the new wave on-demand delivery and services apps. You were able to request anything you wanted. And the Founder, Lee Hnetinka made it very clear that I was in charge of "making each and every request was done flawlessly". Lee was concerned about each user's experience on a level that I had never seen before. I learned a lot from him.
I then went to NimbleTV, which lets you watch movies and live TV on your mobile devices. I streamlined their Account Services department and increased NPS by a huge margin.
2. Talking about your current venture "And Chill" – how would you describe your bot in one sentence?
The world's best movie recommendation experience.
3. Why do you think people prefer texting a bot for movie recommendations?
I know you didn't mean it this way, but 'texting a bot' I think marginalises just what we're doing. We didn't build something that lets you text a bot. We built a platform that allows you to use the most intuitive interface, human conversation, to express yourself to an extent that has never been seen in a recommendation product before. And because you can express yourself so vividly, and so naturally, And Chill can learn so much more about who you are, and what you really respond to. This is deeply powerful. It's part of why we give you movie picks that make you go 'OK, wait, how did they do this?'. And when you bundle in all the other factors that we take into account…all of our values, principles, and theories about what people want in a recommendation, what results is what we think all recommendations can be: a magical experience.
Just to be more specific about this, here's an example. For the first time, you can actually say to And Chill things like 'I liked George Clooney's attitude in Ocean's 11', and we can use this deeply personal insight about you to return movie picks that feel like you secretly went searching and came up with them yourself. On any other recommendation product, of course you can type 'George Clooney' or swipe right on the 'Ocean's 11' movie poster. But those products have no idea why you liked them. Instead, they use decades-old techniques to get a computer try to make guesses. Why should you have to guess, when you can simply ask the user directly? And the best part is that for the user, it's an incredibly simple process. We send messages about how we're feeling and what we're doing to others hundreds of times per day already! And Chill is meticulously crafted to allow you to message and express yourself to us in the exact same way you are already so used to. We picked the conversational interface purposefully, not because it was the trend of the day.
4. OK, but what about using "Similar movies" or "People who've watched this…", things that are directly baked into Netflix or Amazon Prime?
If recommendations were truly that good, and truly that personalised, would we really be presented with a thousand options every time we wanted to watch something? Wouldn't two or three, or a few more be enough? It's a 'throwing darts at a dartboard' approach. I can throw a thousand darts at the board, and some of them are going to come close to the center. But if I only have a few shots, and I hit the center, that's what shows that I'm really good at darts.
Way more importantly though, let's look at it from the perspective of a user, who's presented with this sea of options. Reelgood did a study that found Netflix users spend 17.8 minutes browsing before picking something to watch, every time. They spend almost 6 out of 7 days of the week watching something. When you do the math on how much time per year is wasted like this, it far outweighs the amount of time we spend doing things like grocery shopping and laundry. And there are startups who're making a killing saving people time in these areas, because time is our most valuable resource.
Searching for what to watch takes effort and energy too. We all work long, hard days, and then we come home and have to spend additional time sifting, sorting, comparing, and contrasting, just finding what can entertain us. And Chill wants you to get into a movie you'll enjoy as fast as possible, because you enjoying yourself in a movie is truly valuable.
We as a society have become so used to recommendations being this way, that we've accepted it as how it is. We don't realise that there is a far better way, even though the signs are very much there.
5. Chatbots require a good amount of conversational design. How was your process in planning, designing & optimizing conversations with And Chill?
It's a great question. We put just as much intensity into designing our interface's experience as we do our recs. We started with looking where bots are today, and how we can work with what is currently possible so that the user experiences something that feels optimal. We're very deliberate. It seems like a very simple, quick experience when you use us, but in order for us to get users to feel that way, we have to craft every detail and make choices about how we're going to guide the user's expectations. So if you want to talk casually about movies with And Chill, we're going to guide you back to our core experience because we know that getting that part of things right will take a lot of time (and isn't as valuable in our opinion).
6. Did you intentionally try to give And Chill a certain kind of personality? If so, how did you do that?
Our bot is very pleasant and friendly, and you'll notice that it knows that it's very young. We want you to feel that it's delicate right now and our copy takes that approach—there's big aesthetic value here but if you get too close before we're ready, the exhibit may fall from the display.
7. Would you maybe even say And Chill resembles your own personality in some way? 🙂
I'm not sure how much of my personality is baked in it to be honest. I have a particular style of humour where, I think for the majority of people, they wonder how the hell it is that I find it so funny. So some of my personality only really works for a minority. But again, this is exactly what And Chill is all about. We're operating on the knowledge that every person is infinitely different, so for me to put too much of my own personality in there and expect that most people would identify with it, would be counter to our belief.
8. On a more technical note – How do you parse user input, and do you use any AI/NLP-frameworks specifically built for developing bots?
We use Luis.ai for our NLP right now. Huge shoutout to Microsoft, because they seem to have the best product for this at the moment. We actually tried most of the NLP services quite a bit and Luis was the one that kept delighting us.
Other than that we're using a mish mash of other services and our own technology. We're still very young, so we try to be as resourceful as possible to move things along quickly.
9. Given that And Chill seems to provide pretty spot-on recommendations: are And Chill's recommendations based on some API (Netflix? IMDB?), or are you actively developing your own algorithms?
Even though I just said we're as resourceful as possible, when it comes to our recommendations themselves we don't use anyone else's APIs. This has to come from us, and yes, we're developing our own technology. Algorithms, of course, have a big place at the table, but I don't really like naming them because they're commoditized and have lost a lot of meaning for most consumers. We'll begin to share more about how we're so spot-on in the coming months.
10. Right now And Chill is available on Facebook Messenger only, but there's a ton of other messaging platforms pushing bots right now. Do you have any plans to extend your bot to those, and if yes – which ones do you find most interesting, and for what reason?
Yes, we will be on many other platforms, given that they allow us to provide the kind of experience that we want to provide (we already know that many of them do).
As far as interesting platforms, Phil Libin from General Catalyst has been championing a use-case that I also think will be very interesting for the platforms that provide it. He talks about bots that sit behind a conversation that is already naturally happening between two or more people. And when a bot can provide true value to that conversation, it just provides it. There's an ease-of-use factor there that goes beyond what And Chill can do now, and I want to take a look at it.
11. That's it from my side, Jake! Anything I should have asked or that you'd like to add?
Well, thanks again for having me and letting me talk more about what And Chill is doing. I guess the only thing I'd add is that everything we've done is .0000000000001% of what we think we can do. We love movies, but we love when you treasure them even more. Almost everyone I talk to says the same thing: that they're 'pretty surprised' by the movies we pick for them. It shows us where the status quo is right now and that we have a huge opportunity to surprise and delight so many more people in the future.
I'd encourage your readers to give And Chill their first shot. They can reach us at andchill.io.
Efficient Social Media Communications With Swat.io
Thank you so much for your time, we're looking forward to getting many more recommendations from And Chill!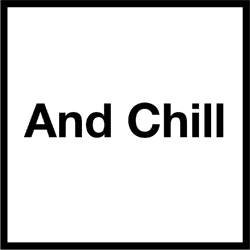 About And Chill
And Chill (www.andchill.io & www.m.me/textandchill) is a friendly bot that gives you the world's best movie recommendation experience. It's called 'a huge leap forward' (TechCrunch), 'the first bot to provide value' (The Next Web), 'brilliant' (BGR), and much much more.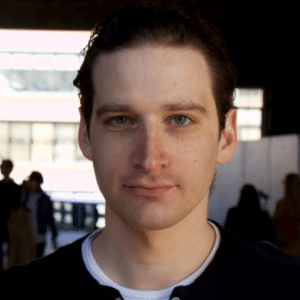 About Jake Cohn
Jake Cohn is the Founder & CEO of And Chill. Previously at Google, WunWun, and NimbleTV.