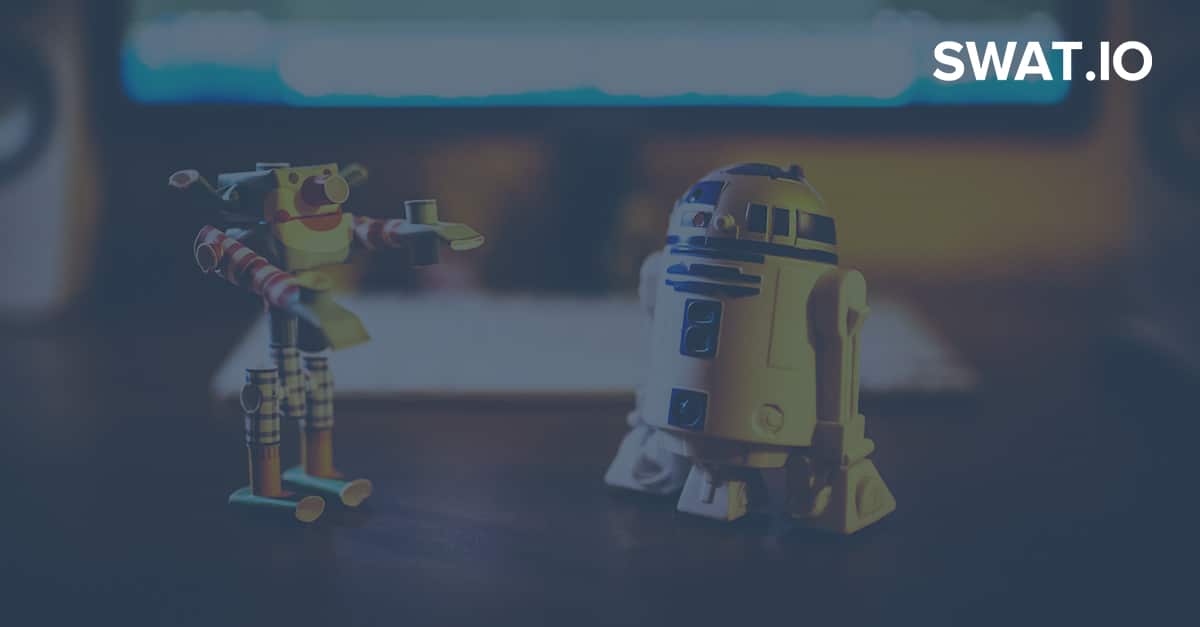 What Role Do Chatbots Play in the Future of Digital Marketing?
There's no doubt that many chatbots currently available will end up having a commercial application that ranges from complementing products and services to providing customer service faster and often better than humans ever could. In this context, what could stop companies from using these digital helpers for marketing activities, too? In this blog post, we're going to have a look at the many options digital marketers have when it comes to integrating chatbots in their day by day activities.
Bots Open the Way for More Experimentation
If we're considering PR Smith's SOSTAC Planning model, digital marketers first need to assess the situation, set some objectives, conceive a strategy, identify the steps required for reaching the goals, set things into motion, and measure the results. Assuming that they are functioning properly and are deployed correctly, chatbots can speed up the entire process even if the framework is still created and controlled by human marketers.
Chatbots – Conversational UI & the Future of Online Interaction
Download our eBook and learn about the history of chatbots, the most relevant messaging platforms, innovative use cases and best practices from international companies. We've included interviews with 5 experts in chatbots and conversational UI. Find out how chatbots are changing online interaction for both individuals and businesses!
By increasing the overall speed of the process, companies are able to experiment more and faster than by relying solely on humans. In other words, chatbots can revolutionise not only online interaction but also marketing automation. On top of that, chatbots can help get a clearer view of the customers' purchase history and behaviour.
Monitoring Consumer Purchase Behaviour and History with Chatbots
Given the complexity of most eCommerce websites, it's obvious that not all of us have the same behaviour when placing an order. Soon enough, many if not all retailers will follow Spring's example and will either complement their store with a chatbot or move the store entirely into a conversational UI, in order to make the entire experience more appealing.
Once that is done, chatbots can keep track of what and when each customer has purchased, as well as bring that up the next time they engage in a conversation. By knowing such details, bots also know what to recommend, and when exactly to display the complementary products. Online stores have a similar functionality that relies on cookies to identify what each customer might be interested in, but the fact that this could happen during a conversation makes the whole experience a lot better.
Chatbots Can Facilitate Customer Acquisition and Retention
By engaging each client in a unique way, chatbots can handle customer acquisition and retention a lot easier than their human counterparts. Both of these activities are costly, so businesses should be open to anything that could assist with their progress in these directions. What makes chatbots so successful in acquiring and retaining customers is the type of interface they reside in. Messaging platforms are primarily used for staying in touch with friends, and businesses can use this fact to improve the connection they have with their customers.
Besides, chatbots can crawl social media profiles of customers at an incredible pace, a fact that enables them to learn more about clients and establish customer rapport faster and easier. For now, the novelty factor plays a role as an incentive that helps customers stay engaged.
Give Customers What They Need, When They Need It
Access is one of marketing's new 4 P's, and since time zones and places have been rendered irrelevant by today's global, connected corporations, customers expect to have access to products and information about them around the clock from just about anywhere.
Since chatbots don't know opening hours, they are accessible all day long, 24/7. As a consequence, they can be used for taking orders, displaying information and even educating the customers well outside the regular working hours of their human counterparts.
Market Yourself with a Chatbot
Digital marketing doesn't only refer to marketing activities performed online by businesses ranging from startups to corporations. Individuals have realised that they can also leverage the power of chatbots to change the way they promote themselves. Some great examples of personal branding chatbots include MessinaBot, a Messenger bot that helps people keep track of Uber's Chris Messina's articles and event schedule, and EstherBot, a biography and resume chatbot developed by Esther Crawford, Product Marketer and CEO at Olabot.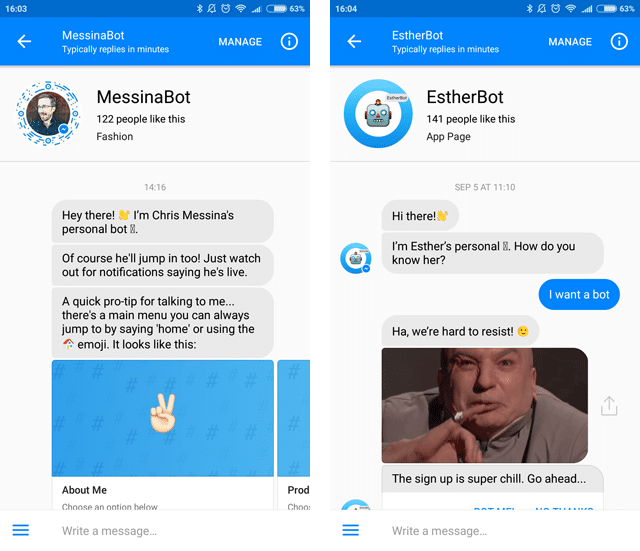 In conclusion, regardless if you're an individual or are representing a multinational corporation, chatbots can expand your reach and help you with your digital marketing activities in ways that may have been possible but were too time-consuming before. The result goes beyond saving time and money, as the primary focus is to help maintain and even increase relevancy.
Efficient Social Media Communications With Swat.io